The patented

HERB BUDDY

makes it possible!
1 Design ….. 2 Versions …. use both worlds at a bargain price by choosing the bundle …
Harvesting HERBS the whole year just like in your own garden.
The unique capillary structure imitates nature to 100% – as good as it gets!
Even inexperienced herb growers achieve first rate results!
This is how it works: Click on Video
Save up to 90% of water, this being the amount that evaporates into the environment through conventional watering
.
Instructions for
GROWING HERBS

STEP 1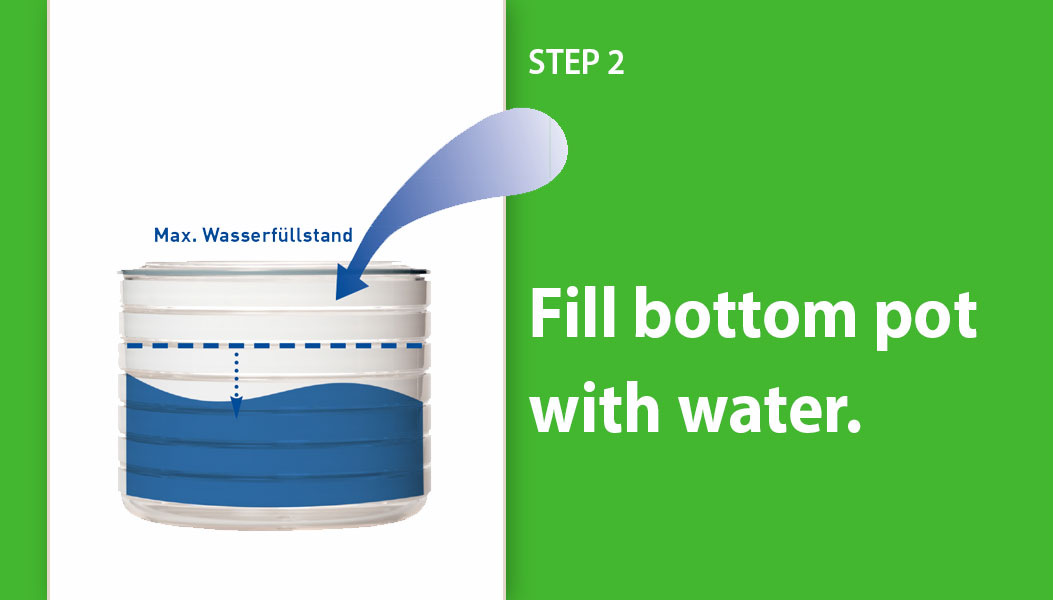 STEP 2

STEP 3

STEP 4
Introduce 100% nature into your home and enjoy fresh herbs in any season, for weeks

.
Instructions for

REPOTTING

bought

HERBS
Repotted herbs remain fresh for longer and give you prolonged joy in your kitchen.

STEP 1

STEP 2

STEP 3

STEP 4
The

BUNDLE

comprising a

GROWER

and a

REPOTTER

at a bargain price

:
ENABLING YOU TO GROW YOUR OWN HERBS + SIMPLY REPOT BOUGHT HERBS.